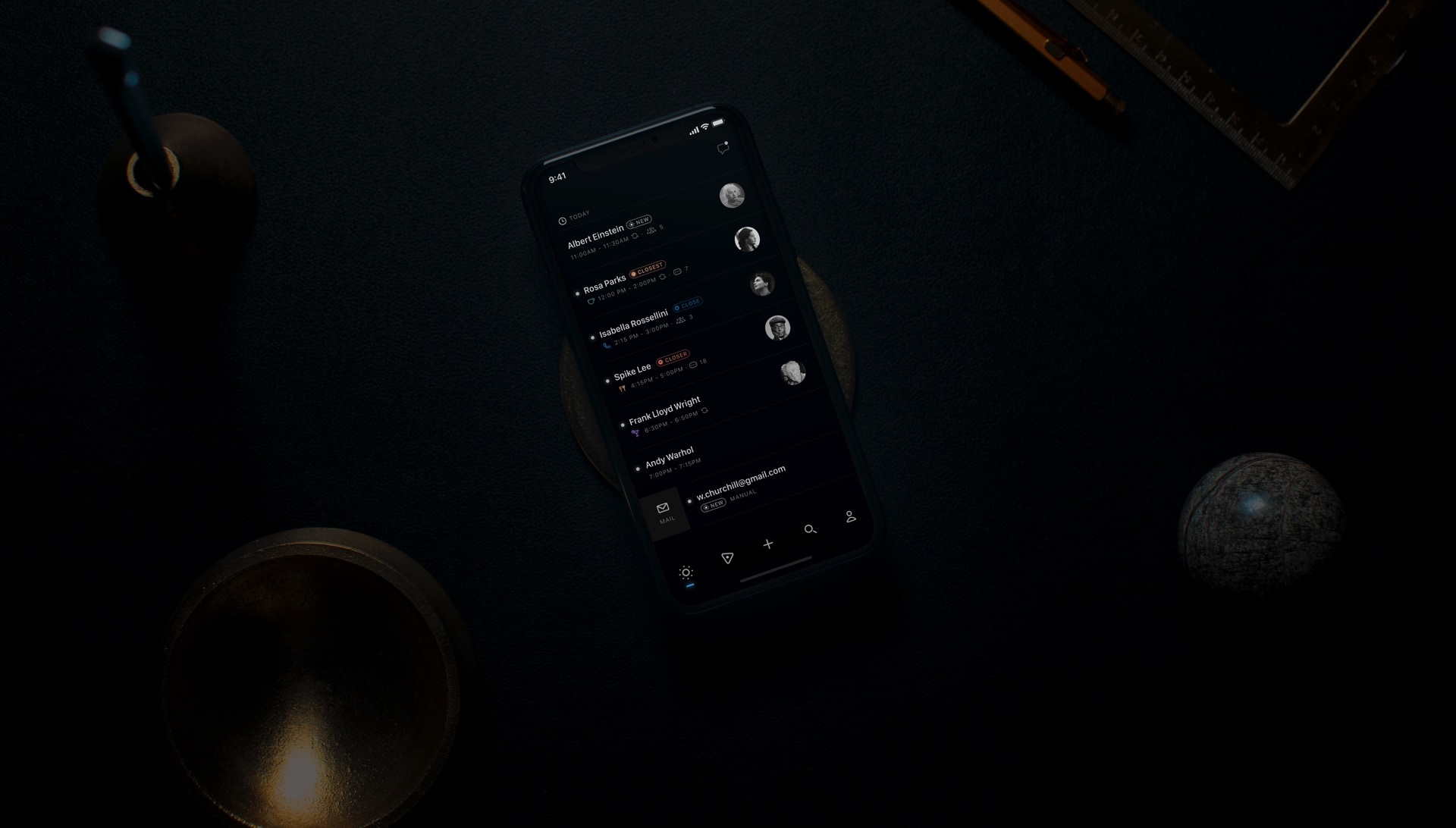 Over the past two years, we've been working behind the scenes to craft something we think you will love. A beautiful and private rolodex that helps you remember and be more thoughtful with the people in your life.
We have much more to share over the coming weeks—here is an early preview of what we are carefully designing.
We've all been thinking a lot about time this year. Where it goes, how it feels and importantly whom we spend it with.
Amidst crisis after crisis, it dawned on our team that, through Clay, we have the honor of spending our time creating a special place where all of your relationships can live, compounding in value, reminding you constantly to care for those around you.
This isn't a calling we take lightly.
At a time when we're confronted with all the problems technology can create—to divide us, isolate us, and threaten our privacy—we're also being reminded of its expressive power to help us adapt to our world and stay connected to each other.
There's nothing that captures this spirit more than the South African philosophy of Ubuntu. Popularized and embodied by one of our heroes Nelson Mandela, it means "I am, because you are" underscoring the belief that we only achieve our full potential when we care for those around us.
That philosophy has kept us going over these long months as we all live through extraordinary times. We certainly don't have all the answers, but we do know one thing—we could all stand to be a little kinder to one another.
Ubuntu.