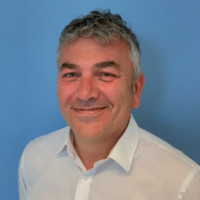 Richard Hoedeman
Summary
Richard Hoedeman is a seasoned consultant, trainer, and coach with expertise in Lean, Agile, DevOps, Leadership, and organizational behavior management (OBM). With his passion for finding balance between control and improvement, Richard helps organizations improve their efficiency, effectiveness, and agility.
Richard has amassed a wealth of experience in various roles, including DGA at Ctrl Improve & Lean - Agile - DevOps - Leadership - trainer / coach / consultant at Ctrl Improve BV, Lean Agile-coach at UWV, owner at Hoedeman Consultancy BV, opleidingen & trainer manager at GoodSense BV, general manager and trainer (PRINCE2) at 1100cc ICT Services B.V., and project manager at Santander Consumer Finance Benelux B.V. He is also familiar with various frameworks and methodologies such as PRINCE2, DSDM Agile PM, PRINCE2 Agile, Lean IT, IPMA, Scrum, MSP Programme management, Benefit Management, IT organization, IT-for-IT, and Open Source tooling.
On top of his professional engagements, Richard is currently part-time coaching Agile teams at UWV headquarters while also pursuing his passion for the Lean startup approach and Minimum Viable Product (MVP) development. Richard's enthusiasm and positivity make him an effective coach, trainer, and consultant for individuals and teams concerned with improving their knowledge and skill sets.
Info
This public profile is provided courtesy of Clay. All information found here is in the public domain.