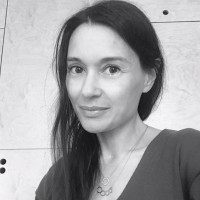 Natalia Osiatynska
Warsaw, Mazovia, Poland
Summary
Natalia Osiatynska is a highly skilled professional with a background in Linguistic Studies and Drama. She is a creative strategist, copywriter, and brand strategist with several years of experience in the field. Osiatynska's exceptional analytical and linguistic skills have led to her being a sought-after namer, able to create unique neologisms and phrasings. She has a passion for writing and photography, which she often combines, making her essays and culinary works deeply engaging.
Osiatynska's education includes a Masters's in Linguistic Studies from Syracuse University and a Bachelor's degree from Colorado College, where she majored in Drama and minored in Photography. Her professional experience includes consulting and contributing writing on fermentation and wine to several publications. She was also a writing tutor at Colorado College's Writing Center and an adjunct lecturer at Syracuse University's School of Education.
Info
This public profile is provided courtesy of Clay. All information found here is in the public domain.