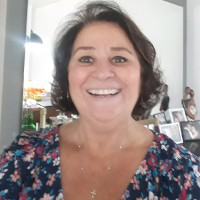 Marcia Castellani
Niterói, Rio De Janeiro, Brazil
Summary
Marcia Castellani is a skilled professional with ample experience in personnel management and entrepreneurship. She holds a degree in Administração from Centro Universitário Plínio Leite and has worked in a variety of roles across different industries throughout her career.
Castellani began her career as Gerente de Pessoal at Sesvi, a security and surveillance service provider. Later, she worked as Encarregada de Recursos Humanos at Cia T. Janér Comércio e Industria and Mar Palace Copacabana Hotel Ltda, developing her HR skills and successfully overseeing personnel management responsibilities. Castellani then ventured into the world of business, serving as a Representante Comercial for Sysgraphic, a role in which she developed her entrepreneurial and sales skills.
Today, Castellani is Artesã at MBCASTELL, showcasing her creativity in crafting handmade pieces. Her professional experience spans personnel management, sales, entrepreneurship, and crafts. Castellani's strong skill set includes personnel management, leadership, sales, and creativity.
Info
This public profile is provided courtesy of Clay. All information found here is in the public domain.