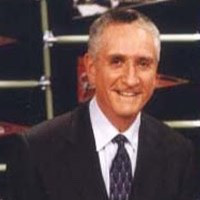 Howard Greene
Westport, Connecticut, United States
Summary
Howard Greene is the founder and president of Howard Greene and Associates, Inc., a renowned educational consulting firm. He is a seasoned admissions consultant, former admissions officer/faculty advisor at Princeton University, and a celebrated author of several authoritative books on the college admission process. Howard has a BA degree in History and English from Dartmouth College, and an MA degree in American Studies from New York University. He also holds an M.Ed in Clinical Counseling from the Harvard University Graduate School of Education.
Howard's extensive education, experience, and expertise make him a valuable resource for students who need guidance and insights into the college admission process. He has personally guided hundreds of students and their families through the complexities of college admission, helping them identify the best-fit colleges, prepare their applications, and present themselves in the best possible light to the admissions committees. Howard's goal is to help students achieve their goals and aspirations, and he is dedicated to providing personalized guidance and support throughout the often-stressful admission process.
Highlights
Jun 25 · Via The Daily Princetonian
Info
This public profile is provided courtesy of Clay. All information found here is in the public domain.