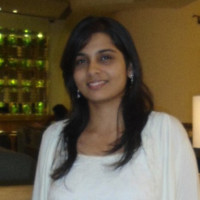 Vasundhara Bhargava
Seattle, Washington, United States
Summary
Vasundhara Bhargava is a skilled Software Engineer, with a strong academic background in Computer Science from the prestigious BITS Pilani University. She has worked in various business domains and is particularly interested in Computer Vision, Cloud Computing, and Machine Learning fields, as evidenced by her master's degree in Computer Engineering from Cornell University.
Bhargava has worked with several prominent companies such as Amazon and Uber in various roles such as Software Development Engineer and Software Engineer Intern. During her time at Amazon, she worked on Amazon GO and Alexa AI, and she interned with Adobe Systems in Product Engineering. She has also assisted as an Undergraduate Teaching Assistant at Birla Institute of Technology and Science, Pilani - Goa Campus, and pursued a summer internship at Bhabha Atomic Research Centre.
Bhargava's passion for technology and her eagerness to take on new challenges has made her an exceptional developer with a track record of delivering quality work.
Info
This public profile is provided courtesy of Clay. All information found here is in the public domain.