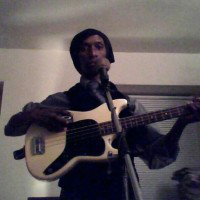 Vallin Sfas
Atlanta, Georgia, United States
Summary
Vallin SFAS (#VallinSFAS) is a talented musical performer and orchestra director with experience spanning over 25 years in Brit-invasion, classical/opera, and orchestral jazz genres. After studying double BA in Industrial Relations/Psychology at University of North Carolina and completing part of his Graduate degree in Music Performance; Philosophy at Barton College, Vallin went on to work as a Supervisor: Trade Books at Barnes & Noble, Security Officer at Allied-Barton, Sales Associate at Carl Fischer Music Distributors, and Astrologer at Plutonic Love. He is a member of the American Federation of Musicians (Double Instrument) and has previously been a member of the Atlanta Federation of Musicians.
Vallin has also documented his expertise in singing, bass guitar, show planning, and music library curation through his group Song For All Seasons and his Fetlife blog. His Strengthsfinder strengths include Maximiser, Significance, Self-Assurance, Intellection, and Input. Vallin is a versatile, skilled, and experienced professional with a passion for music.
Info
This public profile is provided courtesy of Clay. All information found here is in the public domain.