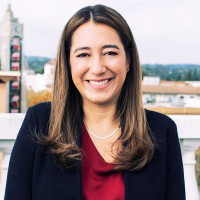 Tricia Timm
San Francisco, California, United States
Summary
Silicon Valley veteran Tricia Timm has amassed an impressive 25-year career in shaping and scaling businesses in both public and private sectors. With cross-functional experience in various executive roles, Timm has played a vital role in the success of several rapidly-growing startups, including Looker, which she helped sell to Google for $2.6 billion. Throughout her career, Timm has been sought out for her expertise in strategic planning, financial reporting, and compliance. Being the first lawyer for three startups, Timm also holds extensive public company and corporate governance experience, having advised management and boards on these matters. Timm's passion for diversity, equity, and inclusion (DEI) is as extensive as her legal career, being awarded 2020 Women of Influence and 2020 Latino Business Leadership Award from Silicon Valley Business Journal. At Looker, Timm launched the company's first DEI program, which focused on recruiting and retaining diverse talent, nurturing a culture of belonging, and establishing Looker as a thought leader in DEI. Timm studied at Santa Clara University School of Law and the University of California, Santa Barbara, cum laude for both degrees. Timm is a founding LP at How Women Invest, a limited partner at Sound Ventures, and has held several leadership roles such as General Counsel and DEI Executive Sponsor at Looker, SVP General Counsel and Corporate Secretary at SugarCRM, CEO and founder at GCAssist, among others.
Highlights
Oct 4 · Via The Business Journals
Info
This public profile is provided courtesy of Clay. All information found here is in the public domain.