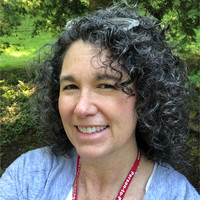 Tracy Cramer
New York, New York, United States
Summary
Tracy Cramer is a skilled resource development professional with over 20 years of experience in fundraising. She has a strong background in both the art and science of fundraising, making her a valuable asset to any organization. With a bachelor's degree in Liberal Arts and Art History from Penn State University and two master's degrees in Urban Planning and Historic Preservation from Columbia University, Tracy has a wealth of knowledge in various fields. She has held senior roles at various organizations, including Chief Philanthropy Officer at Person-to-Person and Director of Development at Keep America Beautiful.
Throughout her career, Tracy has managed and grown all aspects of giving, from annual giving to corporate partnerships. She is highly skilled at building relationships with a broad range of people and crafting authentic messages to inspire donations. Tracy is also adept at analyzing data and metrics to determine the best strategies for engaging donors. Her creativity, strategic thinking, and relationship-building abilities make her a sought-after resource development professional.
Highlights
Nov 14 · Via CTPost
Info
This public profile is provided courtesy of Clay. All information found here is in the public domain.