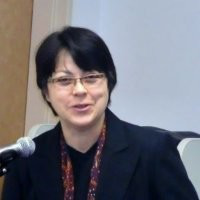 Terumi Laskowsky
Director at Pathfinders Japan Ltd., AWS Authorized Instructor Champion
Is this your profile? Claim it now
This public profile is provided courtesy of Clay. All information found here is in the public domain.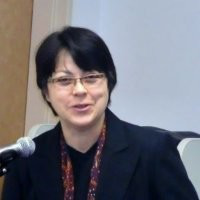 Terumi Laskowsky
Director at Pathfinders Japan Ltd., AWS Authorized Instructor Champion
Summary
Terumi Laskowsky is a highly accomplished and experienced information security specialist. She is currently the Country Manager for Global Consulting Services in Japan and has a strong background in areas such as Compliance, Policy, Application, Host, and Network Security. With an impressive educational background, including an MBA from the prestigious Wharton School, Terumi has also acquired a wealth of experience through her professional journey.
She has held various leadership roles in organizations such as RSA Security and Symantec, where she served as Director of Professional Services and Consulting, respectively. Additionally, Terumi has held a range of executive-level positions at companies such as TransDigital Co., Ltd., Isola Communications Co., Ltd., and SiegeWorks International.
Terumi has also served as a Board Member at SiegeWorks International and as Director of Navy Technology Programs at the Mutual Defense Assistance Office Japan (MDAO-Japan) for the U.S. Navy. Her background also includes technical leadership roles at companies like VITEL Japan LTD and SBC Realty & Office Engineering Company, Swiss Bank Corporation.
Terumi has a passion for learning and personal development. She has studied NLP coaching, as well as hypnosis, and holds a practitioner certification in these areas. Her academic qualifications include study at British Hypnosis Research, Temple University Japan, and the University of Pennsylvania. She has also studied engineering at Arizona State University.
An active member of the business community and an accomplished information security expert, Terumi Laskowsky continues to have an impact in the industry. She serves as Director of Pathfinders Japan Ltd. and remains involved in a wide range of professional endeavors.
This public profile is provided courtesy of Clay. All information found here is in the public domain.