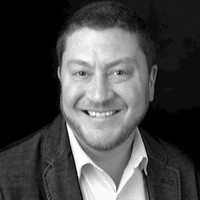 Terence Klein
Bellingham, Washington Area, United States
Summary
Terence Klein is a highly experienced digital marketer with over a decade of successful campaigns under his belt. He has been recognized for his work with awards and is passionate about using his skills to help businesses grow.
Klein received his education in marketing from Western Washington University and completed a College/University Preparatory and Advanced High School/Secondary Diploma Program at West Valley High School.
Throughout his career, Klein has held a variety of positions, serving as Marketing Coordinator at LFS Marine & Outdoor, Digital Marketing Manager at Natural Health International, and Sales Manager at Priority One Nutritional Supplements Inc. He has also founded his own companies, including Guitar Gear House and My Non-GMO Box.
Klein's expertise extends across social media marketing, digital media, and consulting. He has served as the Director of Social Media and Digital Media Specialist at Barlean's, where he was also a Social Media Educator at Whatcom Community College. Klein has also worked as a Digital Marketing Consultant at Red Rokk - Digital Creative Agency and as a Social Media Marketing Consultant at Click Monster.
Overall, Terence Klein is a talented digital marketer with a wide range of skills and experience in the industry.
Info
This public profile is provided courtesy of Clay. All information found here is in the public domain.