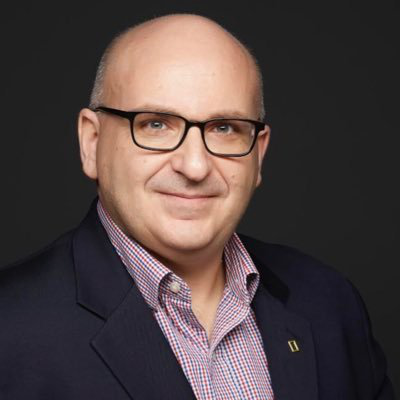 Steven Brumby
Washington, District Of Columbia, United States
Summary
Steven Brumby is a multifaceted professional with extensive experience in the fields of artificial intelligence, machine learning, and data analysis. He is the CEO/CTO & Co-Founder of Impact Observatory, Inc., a technology company that uses AI and machine learning algorithms to provide sustainability, and environmental risk analysis for businesses, governments, non-profits, and markets. Steven is also a seasoned Senior Advisor for Data Visualization for the National Geographic Society, leading a team of experts who apply machine learning and scientific modeling to remotely sensed imagery and signals. He advises conservation programs and creates and visualizes global data sets towards furthering the Society's goal of attaining a planet in balance.
Before joining Impact Observatory and National Geographic Society, Brumby co-founded Descartes Labs, a venture-backed company that provides various sectors with automated imagery analysis and business intelligence services, using scientific datasets. He also served as a Senior Research Scientist at Los Alamos National Laboratory (LANL) and Principal Investigator for LANL's Video Analysis & Search Technology (VAST), a neuro science-inspired, deep learning algorithm for labeling social media video at scale. He directed a team of 16 scientists in developing deep learning solutions to analyze social media, satellite imagery, surveillance video, and microscopy.
Steven's academic background is in Physics, which he studied at the University of Melbourne, obtaining a B.Sc.(Hons.). He then attained a Ph.D. in Theoretical Physics at the same university, after which he embarked on his illustrious career in artificial intelligence, machine learning, and data analysis.
Info
This public profile is provided courtesy of Clay. All information found here is in the public domain.