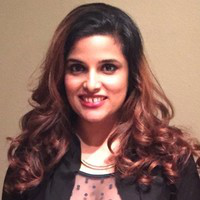 Sonia Saraf
Austin, Texas, United States
Summary
Sonia Saraf is an accomplished Product Champion with over a decade of experience in Product Management, Business Development, Digital Marketing, Content Development, Software Engineering, and Agile SCRUM. She holds an MBA from XLRI, Jamshedpur, India, and a degree in Engineering in Information Technology from Pune University, India. Her passion for converting product vision to reality while exceeding customer expectations stems from her exceptional success stories, which she proudly shares.
Sonia's technical background has helped her to build solid relationships with the engineering teams and customers. She is a thought leader with transparent collaboration and a strong conviction in nurturing and mentoring her teams. She has expertise in Software Development Life Cycle, Agile SCRUM, Databases, Mobile, Open Source, eCommerce, Healthcare, SAP, Oracle NetSuite, Salesforce, Startup & Nonprofit.
Currently, as a Quality Assurance, Business Development Manager at Walnut Labs, Sonia demonstrates her deep care for the clients' needs and great collaboration skills. She uses her proficiency in CRM: Salesforce, ERP: Oracle NetSuite, SAP FI (Financial Accounting), Collaborative Tools: Confluence, JIRA, Operating Systems: Unix, Linux, Windows, Mac, iOS, Android, Programming Languages: C, C++, PL/SQL, ABAP, Visual Basic, Database Systems: Oracle, Snowflake, Sybase, MySQL, Microsoft SQL Server, Scripting Languages: Unix & Linux shell scripting, PHP, JavaScript, VB Script, Web Technologies: REST API, HTML, CSS, XML, JSON, Test Automation: Selenium Protractor, WebdriverIO, SAP Component Based Test Automation, and Software Configuration Mgt.: Bitbucket, SourceTree, IBM Rational Synergy, Perforce, Subversion (SVN) to guarantee an efficient delivery of quality products that satisfy clients and end-users alike.
Info
This public profile is provided courtesy of Clay. All information found here is in the public domain.