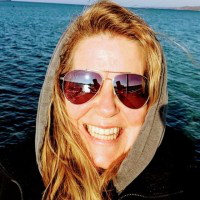 Shann Leek
Traverse City, Michigan, United States
Summary
Shann Leek is a highly experienced and internationally recognized transition coach with a successful background in business, sales, marketing, media, and leadership. She holds a Bachelor's degree in Communication Arts from Western Michigan University, and she is certified by the Coach Training Alliance.
Leek has a lifetime of experience in media sales coaching, entrepreneurship, business ownership, marketing, volunteerism, voice-over talent, producing, and life-skills training. She is a prolific blogger, podcaster, and published author and 6x bestselling coauthor. Her clients often describe her as warm, vivacious, and insightful. She is kind but focused, with a deep well of practical experience and the ability to call forth one's very best.
Transformation and leading purposeful lives are Leek's passion. She loves to engage women in compelling conversations that inspire them to play bigger, live fuller, meaningful, and happier lives. Leek's specialties include consulting, coaching, morale, leadership, negotiation, training, management, counseling, marketing, published author, voice work, podcaster, and motivational speaker. She practices ruthless compassion, knows good business sells itself, and stands behind her vast experience.
Info
This public profile is provided courtesy of Clay. All information found here is in the public domain.