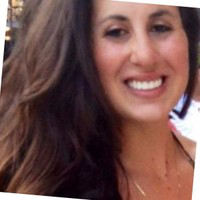 Shana Cohen
Denver, Colorado, United States
Summary
Shana Cohen is a dynamic professional with a versatile background. Holding a BA in Global Economics from the University of California, Santa Cruz and an additional degree in Spanish Culture and Economics from the Universidad Carlos III de Madrid, Cohen has extensive experience working with various international organizations in different capacities. Her expertise is built upon her diverse professional background, including work with nonprofits, teaching English abroad, campaigning, and extensive experience within hyper-growth software companies.
Cohen's experience within sales is extensive and impressive, having worked as an Enterprise Account Executive at People.ai, a Sales Director at Snowflake Computing, and a Sr. Account Executive at Looker. In addition to her sales experience, she has worked as an Inside Sales Executive at Anaplan and a Full Stack Tech Recruiter at Jobspring Partners. She is a seasoned professional in building relationships, negotiating, and developing creative solutions.
In addition to her interests in sales, Cohen is passionate about her work with nonprofits. She has served as a Campaign Representative at Grassroots Campaigns and a Rising Representative at Rising International, and has also volunteered as a teacher of English as a second language in Madrid, Spain.
Info
This public profile is provided courtesy of Clay. All information found here is in the public domain.