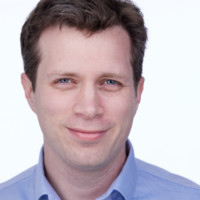 Scott Roberts
Seattle, Washington, United States
Summary
Scott Roberts is a highly accomplished professional with extensive experience in product management, engineering, and entrepreneurship. He holds a Master of Business Administration with a focus on Analytic Finance, Entrepreneurship, and Accounting from the prestigious University of Chicago Booth School of Business, and a bachelor's degree in computer engineering and computer science from Northwestern University.
He has held significant leadership positions at both tech startups and established companies, including Amazon, Tyco Retail Solutions, and ShopperTrak. His previous roles have involved overseeing global product strategy in video, machine learning, and customer experience, as well as managing software development and analytics teams.
Alongside his impressive career, Scott Roberts is also a former co-founder of Favo.rs, a Techstars alum, and a former CTO of ReTel Technologies, which was acquired by ShopperTrak. He began his career as a CAD Engineer Intern at Intel Corporation and worked as a Senior Consultant at Deloitte Consulting before transitioning to the tech industry.
Overall, Scott Roberts is a dynamic and talented leader with a proven track record in developing and executing product strategies, building engineering teams, and driving business growth.
Info
This public profile is provided courtesy of Clay. All information found here is in the public domain.