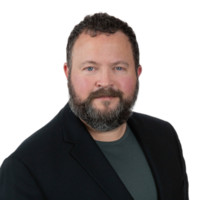 Rollen D. Roberson, MIB
Santa Clara, California, United States
Summary
Rollen D. Roberson, MIB is a globally recognized and accomplished leader in strategic business partnerships and channel development. Roberson's expertise lies in driving exponential revenue growth for his clients through a powerful combination of financial, operational, and technological acumen. With a background in computer science and international business, Roberson has consistently delivered quantifiable results by leading critical operational upgrades and introducing innovative digital and business solutions. He has demonstrated success in developing on- and off-shore talent, directing globally distributed teams, and delivering customer-centric strategies.
Roberson's extensive experience includes all aspects of integrated cloud platforms and next-generation applications. He applies DevOps principles and practices and has earned industry-wide recognition for launching and leading major software upgrades across the cloud ecosystem. Roberson has deep expertise in architecting integrated hyperscaler solutions and building and operating hybrid and multi-cloud business platforms. He is also proficient in Big Data and Analytics, Amazon Web Services (AWS), Microsoft Azure, and Google Cloud Platform.
Roberson's career-long record of achieving and exceeding revenue growth goals, overcoming myriad business challenges, and influencing action has made him a catalyst for company growth. He is an innovator in developing new technologies and identifying digital transformation opportunities. Roberson holds a Master's in International Business and a Bachelor's in Computer Science, both from Saint Louis University.
Info
This public profile is provided courtesy of Clay. All information found here is in the public domain.