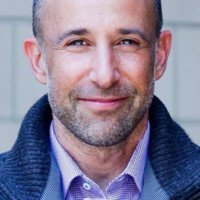 Robert Richman
Summary
Robert Richman is a renowned keynote speaker, culture architect, and author of the book "The Culture Blueprint." With a passion for building and sustaining an innovative and engaged culture, Richman has spoken and consulted for various companies, including Google, Toyota, and Whole Foods, advising them on such critical issues as culture, engagement, customer service, leadership, and innovation.
Richman's most notable achievement to date is his contribution to the success of Zappos.com. Tony Hsieh, CEO of Zappos, asked Richman to create Zappos Insights, the company's B2B wing. The goal was to train thousands of companies in culture, engagement, customer service, leadership, and innovation. Richman grew the business from a proof of concept to a multimillion-dollar money-spinner and has significantly contributed to Zappos's overall revenue.
Richman has a Bachelor of Science in Radio/TV/Film from Northwestern University and has studied the Leadership Coach Certificate, Leadership Coaching at Georgetown University.
In summary, Robert Richman is an inspiring thought leader and culture strategist who specializes in fostering and maintaining a healthy organizational culture that encourages growth, innovation, and success.
Info
This public profile is provided courtesy of Clay. All information found here is in the public domain.