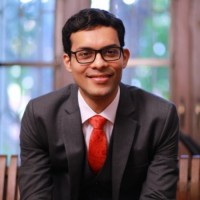 Remo Joseph
Bengaluru, Karnataka, India, India
Summary
Remo Joseph is an accomplished tech enthusiast, experienced in building products, with accolades in Program Management, Decision Science and Business Analysis. Joseph holds a Post Graduation Programme in Management (PGP) in Marketing, Strategy and Leadership from the renowned Indian School of Business and a Bachelor of Engineering in Electrical and Electronics from R.V. College of Engineering, Bangalore.
Joseph has worked with notable organizations such as Amazon and Mu Sigma Inc., where he served in varying capacities, from Trainee Decision Scientist to Program Manager. He currently works as a Product Manager for udaan.com, where he applies his wealth of experience and skills towards building quality products.
Remo Joseph is passionate about Arsenal football, and his unwavering support for the team has taught him the art of perseverance. With a keen eye for detail and a drive for excellence, he is well-equipped to take on new challenges in his field of expertise.
Highlights
Nov 25 · Via Twitter
Info
This public profile is provided courtesy of Clay. All information found here is in the public domain.