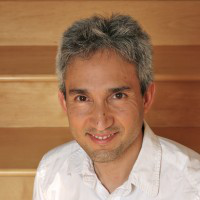 Ramiro Barrantes
Shelburne, Vermont, United States, United States
Summary
Ramiro Barrantes is a seasoned bioinformatician and statistician with over 15 years of diverse experience, specializing in probabilistic modeling, biological sequence analysis, phylogenetics, Bayesian statistics, experimental design, and structural biology. He holds a PhD in Bioinformatics/Statistics from the University of Vermont and has worked as a Bioinformatics Research Associate, Postdoctoral Research Associate, and Bioinformatics Programmer at the same institution. Additionally, he currently serves as a Statistician at PRECISION BIOASSAY, INC.
Throughout his career, Ramiro has developed strong interdisciplinary collaborations with scientists to analyze data and develop methods for addressing biological questions. His research interests currently focus on experimental design and analysis of bioassays, statistical modeling using rstan, and various bioinformatics applications including modeling the movement of molecules and next-gen sequencing. He is a passionate learner and has studied Real World Risk, Decision making under uncertainty at Real World Risk Institute, and has completed altMBA37, Seth Godin's Akimbo Workshops at Seth Godin's altMBA.
Info
This public profile is provided courtesy of Clay. All information found here is in the public domain.