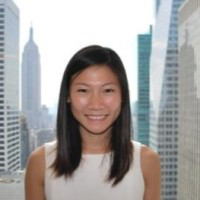 Rae Tao
New York, New York, United States
Summary
Rae Tao is a professional with a strong educational background and extensive experience in the fields of strategy, consumer insights, and management consulting. After completing her studies in Economics, Marketing, and Finance at the prestigious University of Pennsylvania's Wharton School, Rae joined Oliver Wyman as a Management Consultant. Rae has also worked as a Summer Analyst at The Sage Group, LLC.
Currently, Rae serves as a Strategy & Consumer Insights professional at Tapestry. With her vast experience in the industry, she has developed comprehensive expertise in analyzing data and developing customized insights that inform consumer trends. Rae has also worked as a former Summer Analyst at The Sage Group, LLC, where she honed her analytical and strategic thinking skills. In her free time, Rae enjoys exploring new places and learning about different cultures.
Info
This public profile is provided courtesy of Clay. All information found here is in the public domain.