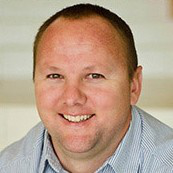 Preston Stapley
Mesa, Arizona, United States, United States
Summary
Preston Stapley is a seasoned Marketing Automation and Operations Specialist with a wealth of experience in increasing revenue for businesses across the Online Marketing Industry. With his expertise in executing high-level marketing automation strategies, conversion tactics, and marketing operations, he has become a trusted advisor to many businesses looking to optimize their marketing platforms. He received his education from Arizona State University and Utah Valley University, studying Accounting.
Throughout his career, Preston has held key positions in different organizations, including as Fractional VP of Marketing and Biz Development at LEAP, VP of Marketing Operations at Frank Kern Inc, and Senior Director of Operations at NeuroGym. Additionally, he has worked as an Infusionsoft Marketing Consultant and Implementer at Box Out Marketing with Tyler Garns, where he helped coaches, trainers, consultants, and speakers to improve their marketing and automation strategies.
As a Trusted Adviser Liaison at Infusionsoft and a Performance Coach, Preston has developed exceptional skills in performance coaching and improving business operations. Additionally, he has worked as a Real Estate Agent and Owner at Executive Decision, Project Manager at E-Built Contracting, and Financial Analyst at Dapsco Inc.
Overall, Preston Stapley is a highly skilled and experienced Marketing Automation and Operations Specialist with an impressive track record of driving revenue growth for businesses.
Info
This public profile is provided courtesy of Clay. All information found here is in the public domain.