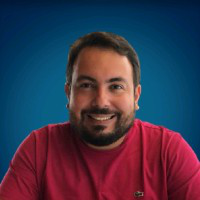 Pedro Teberga
Sao Paulo, Sao Paulo, Brazil
Summary
Pedro Teberga is a tech entrepreneur, researcher, and professor. He is an expert in digital business development, which is evident in his over a decade of teaching experience in entrepreneurship, innovation, product development, e-commerce, agile marketing, and growth hacking at prestigious institutions such as FIA, FGV, and ESPM. Pedro holds a Bachelor's degree, a Master's degree, and a Ph.D. in business administration from the University of São Paulo (USP), where he's also a candidate for a Ph.D. degree. He also participated in an international student exchange program at the University of Salamanca.
As the CEO of Polinize, an open innovation platform, Pedro is passionate about helping companies bring early-stage technologies from concept to commercial launch. Before this, he was a professor at FGV, an expert at GLG, a researcher at Nova School of Business and Economics, a professor at ESPM Escola Superior de Propaganda e Marketing, a professor at FIA - Fundação Instituto de Administração, and worked as a product manager at brainn.co.
Pedro's expertise in digital business development and experience in teaching, researching, and entrepreneurship makes him a valuable asset to any organization looking forward to growing and expanding their digital presence.
Info
This public profile is provided courtesy of Clay. All information found here is in the public domain.