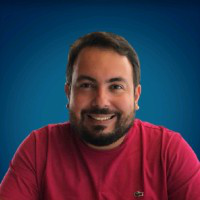 Pedro Teberga
Sao Paulo, Sao Paulo, Brazil
Summary
Pedro Teberga is a highly accomplished tech entrepreneur, research scholar, and professor of digital business development. He is the CEO of Polinize, an open innovation platform, and has coordinated and taught entrepreneurship, innovation, product development, e-commerce, agile marketing, and growth hacking at the FIA, FGV, and ESPM. Pedro has earned himself three degrees in business administration and has a Ph.D. in Entrepreneurship from the Faculdade de Economia, Administração e Contabilidade da Universidade de São Paulo. He is deeply passionate about assisting developing companies to bring their early-stage technologies to the commercial level.
Pedro's professional background spans across various organizations such as GLG, Nova School of Business and Economics, and Brainn.co, where he served in research, expert, and product management roles. He exudes excellence in teaching, helping companies grow, and bringing digital innovations to the business world.
Info
This public profile is provided courtesy of Clay. All information found here is in the public domain.