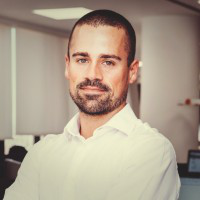 📈 Pedro Marzagão
Head of Marketing & Growth at Layer - Ex-Googler - Content Lover - Proud Father 👧 👶
Lisbon, Lisbon, Portugal
Is this your profile? Claim it now
This public profile is provided courtesy of Clay. All information found here is in the public domain.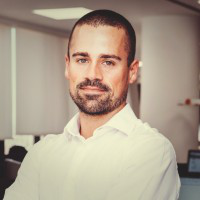 📈 Pedro Marzagão
Head of Marketing & Growth at Layer - Ex-Googler - Content Lover - Proud Father 👧 👶
Lisbon, Lisbon, Portugal
Summary
Pedro Marzagão is a highly experienced marketing professional who has played key roles in numerous B2B businesses, startups, and ventures. With over 13 years of experience, he has developed marketing functions and crafted full-funnel strategies for various companies. He is currently the Head of Marketing at Cleverclip, a creative digital agency based in Switzerland.
Pedro has a web development bootcamp certification from Le Wagon, an Executive Masters in Business Management from Instituto Superior de Ciências do Trabalho e da Empresa, a Graduate degree in Business Management from ISCTE - Instituto Universitário de Lisboa, and an Advanced Diploma in Project Management from Dublin Business School.
As an advocate for content marketing, Pedro has launched three content portals that have collectively garnered more than 500,000 visitors. He has been a Growth Marketing Advisor for Nikabot, Marketing & Growth Advisor for The Movement Athlete, and Marketing & Growth Advisor for Boords, among others.
Pedro's professional journey has seen him play different roles, such as Director of Marketing (B2B/B2C) at OLAmobile, Senior DoubleClick Search Advertisement Platforms Solution Specialist, Business Insights Analyst for Google Play Books Partners Program, and many others.
With his wealth of experience, Pedro is passionate about helping SaaS businesses grow their customer base and overall basket value through content marketing. He has mentored multiple bootstrapped ventures and early-stage startups on planning and taking their first steps into the content marketing game.
If you're looking to improve your SaaS business's content marketing strategy or get advice on marketing in general, feel free to get in touch with Pedro Marzagão by shooting an email to pedromarzagao@gmail.com. You can also explore his achievements at www.pedromarzagao.com.
Highlights
Jun 9 · Via Twitter
5 big product launches, 5 times #1 Product of the Day 🏆🏆🏆🏆🏆 Super proud of our Softr team for this new achievement… https://t.co/1mbwB3fKsv
Apr 21 · Via Twitter
🎉🚀 Exciting News! Softr's Google Sheets integration has reached #1 Product of the Day on Product Hunt, and we could… https://t.co/K8dfY8TWB3
This public profile is provided courtesy of Clay. All information found here is in the public domain.