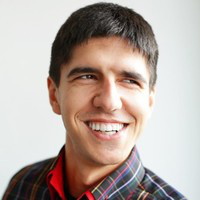 Mitko Ivanov
Summary
Mitko Ivanov is an experienced digital marketer and entrepreneur hailing from Bulgaria. Ivanov is the founder of Expansion Marketing Ltd., a podcast agency that helps experts secure podcast appearances. He has worked in various marketing roles throughout his career, including as a Growth Hacker at Swipes Incorporated and a Marketing Specialist at Hop Online Ltd. Ivanov has also served as Chief Operations Officer at BrandExporters.com. He holds a Master's degree in Human Resources Management/Personnel Administration, General from UNWE and a Bachelor's degree in Management from Ikonomièeski universitet, Varna.
As a skilled marketer and entrepreneur, Mitko Ivanov has expertise in podcast marketing, collaboration, growth hacking, and operations management. He is interested in expanding his podcast agency and helping more experts secure valuable podcast appearances.
Info
This public profile is provided courtesy of Clay. All information found here is in the public domain.