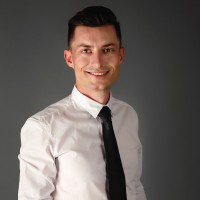 Mihai Dan Nadăș
Bucharest, Romania, Romania
Summary
Mihai Dan Naduș is a highly accomplished IT leader with a wealth of knowledge in technology, operational and strategic management, particularly in the areas of product and service-based businesses. With an excellent educational background in Computer Science, and Intelligent Systems from Babes-Bolyai University in Cluj-Napoca, Romania, as well as mentoring in the Young Leaders Program at Aspen Institute Romania, Mihai has developed extensive international experience having worked in countries like Germany, The Netherlands, Belgium, Sweden, Canada, the US, and Romania.
Mihai's journey as an IT leader spans across different companies. He is currently the Managing Director at METRO.digital Romania and was formerly the Managing Director at METRO SYSTEMS Romania, Country Managing Director at accesa.eu, Chief Technology Officer, and Business Unit Director at Yonder, and MVP, Windows Azure at Microsoft.
As an IT leader, Mihai is highly skilled in technology, operational management, product development, service delivery, business development, client relationship management, and team leadership. He has also co-founded a startup called AnswerJoy and was a team lead at Microsoft Student Partners.
Overall, Mihai Dan Naduș is an accomplished IT leader who has proven his worth in different positions across different regions. He has a strong educational background, extensive international experience, and a proven ability to lead and manage teams across different business areas.
Highlights
Mar 29 · Via Twitter
Mar 29 · Via Twitter
Info
This public profile is provided courtesy of Clay. All information found here is in the public domain.