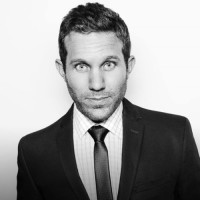 Michael Uriarte
Henderson, Nevada, United States
Summary
Michael Uriarte is a successful entrepreneur and co-founder of Collective Zoo, an innovative events and entertainment company based in Las Vegas. Prior to Collective Zoo, Uriarte gained extensive experience in the marketing, promotions, and events industries. He served as the Director of Strategic Partnerships at Wendoh Media, Director of Marketing & Events at Greenspun Media Group, and Strategic Partnership Manager, Promotions Manager, and Senior Events Manager, respectively, at other organizations.
Uriarte's strong background in hospitality management, earned during his time at the University of Nevada-Las Vegas, has aided in his ability to create standout events and experiences for Collective Zoo. He also has a background in music, having worked as a Promotions Manager for the Light Group City Center. Uriarte's passion for creativity and innovation drives his work at Collective Zoo, where he is constantly pushing boundaries and creating unforgettable experiences for his clients and attendees.
Info
This public profile is provided courtesy of Clay. All information found here is in the public domain.