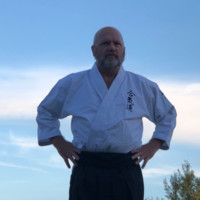 Michael Lambert
Hollywood, Florida, United States
Summary
Michael Lambert is a software architect and developer with vast experience in ETL, management, public speaking, operations management, marketing, online retail, and hospitality among others. With an educational background in Music Performance from University of Miami and Music Performance/Education from Florida State University, Michael combines his creativity and technical expertise to develop innovative software solutions.
He currently serves as a Software Development Advisor at NTT DATA Services and has previously held senior positions at various organizations, including MerchantAdvantage, where he was the Founder/CTO and later the CEO. He also worked as the Director of Internet Services at Web United, further cementing his expertise in the tech industry.
Michael is an Independent Business Owner at IRMS LLC, where he offers consulting services on software development, management, and marketing. He has also distinguished himself in public speaking, having made several keynotes and presentations at tech conferences.
Info
This public profile is provided courtesy of Clay. All information found here is in the public domain.