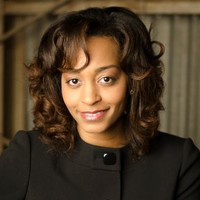 Melva Williams
Shreveport, Louisiana, United States
Summary
Melva Williams is a distinguished national advocate for Historically Black Colleges and Universities (HBCUs) with substantial experience in higher education administration. Dr. Williams holds a PhD in Higher Education from Jackson State University and a Bachelor's degree in Mass Communication, as well as a Master's degree in Public Administration from Grambling State University. She has also completed Leadership Louisiana at Council for A Better Louisiana (CABL).
Throughout her career, Dr. Williams has held various leadership roles, including Vice Chancellor, Executive Associate to the Chancellor, and Assistant Vice President for Academic and Student Affairs at Southern University and A&M College System, Associate Dean of the College at Centenary College of Louisiana, and Program Director at Grambling State University. Dr. Williams has also served on several boards, including Robinson Film Center and Shreveport Charter Foundation, where she was Vice President.
Dr. Williams is also the Co-Founder of the Higher Education Leadership Foundation, a non-profit organization that seeks to develop leaders in higher education. As a champion for HBCUs, Dr. Williams uses her expertise in higher education to advance the mission of these institutions and promote equitable access to higher education for all students.
Info
This public profile is provided courtesy of Clay. All information found here is in the public domain.