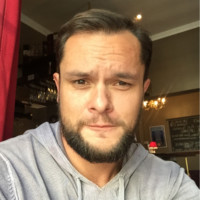 Matthew Knott-Craig
Cape Town Area, South Africa, South Africa
Summary
Matthew Knott-Craig is an accomplished professional with a diverse background in business management, logistics, and project management. He studied at the University of Cape Town and Stellenbosch University, earning a Bachelor of Arts in Politics, Philosophy, and Economics, a Postgraduate Diploma in Business Administration, and a BSc in Mathematical Sciences.
Matthew has held various positions in different organizations, including Speaker Liaison and Logistics Manager at Design Indaba, Head Football coach at Old Mutual Football Club, and Project Manager at the Free Toys for Life Foundation. He has also worked as a Logistics Manager and a MANCO at Interactive Africa.
Matthew's expertise lies in project management, logistics, and team management. He has also shown a keen interest in coaching sports teams and social responsibility initiatives that involve helping underprivileged communities.
In his current role at the Free Toys for Life Foundation, Matthew works as the Toymaker, creating handcrafted toys for children in underprivileged areas. His years of experience in project management and logistics make him an invaluable asset to the organization.
Info
This public profile is provided courtesy of Clay. All information found here is in the public domain.