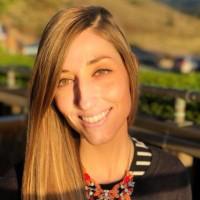 Marie Fuchslin
San Francisco, California, United States
Summary
Marie Fuchslin is an accomplished professional with a diverse background. She holds a Bachelor of Arts in English and Communication from Santa Clara University. She has experience in project management, technical recruiting, recruiting coordination, and media production.
Marie previously worked as a Project Manager for Global Risk Management at Stripe where she optimized business processes. Prior to that, she was a Technical Recruiter and Recruiting Coordinator at Palantir Technologies. She also worked as an Associate Producer at Voltage Entertainment USA, Inc. and as an Assistant Language Teacher in the Japan Exchange and Teaching Program(me) (JET).
Her vast experience has honed Marie's skills in project management, communication, team collaboration, process optimization, and talent acquisition. She is known for her ability to work well in a team, her strong organizational skills, and her ability to anticipate and solve problems.
Info
This public profile is provided courtesy of Clay. All information found here is in the public domain.