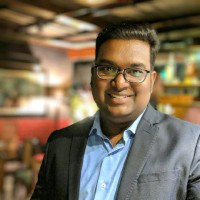 Manuel Oothria Raj
Bengaluru, Karnataka, India
Summary
Manuel Oothria Raj is a seasoned business professional with over 15 years of experience across various industries. He has an impressive track record of building successful businesses and teams from scratch. Manuel is an expert in marketing and branding, with an MBA from Vellore Institute of Technology and a strong educational background that includes studying computer science, physics, and mathematics at Bangalore University.
Manuel has held senior management positions in several renowned organizations. He is currently the Director of Strategic Business at CleverTap. Prior to that, he worked at Ogilvy & Mather as a Senior Planning Director, at Minglebox.com as General Manager, and at Lucini&Lucini Communications Group as the National Sales Manager. Manuel's tenure at LinkedIn was also notable, where he held several senior positions, such as Senior Manager of Marketing Solutions and Senior Manager of Strategic Accounts. He was also part of the Emerging Markets team at Yahoo and worked with the Retail & Media and Retail, Real Estate & Hospitality teams. Manuel has honed his skills in building and maintaining relationships with high-level executives (C-Suite) and has excellent communication, negotiation, planning, and execution skills.
Highlights
Feb 13 · Via Twitter
May 3 · Via Twitter
Info
This public profile is provided courtesy of Clay. All information found here is in the public domain.