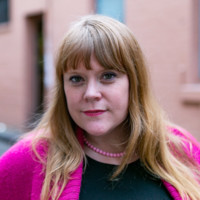 Lucy Watson
Marketing & PR at Holgate Brewhouse
Preston, Victoria, Australia
Is this your profile? Claim it now
This public profile is provided courtesy of Clay. All information found here is in the public domain.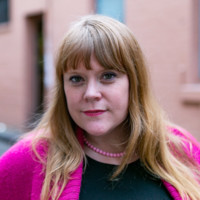 Lucy Watson
Marketing & PR at Holgate Brewhouse
Preston, Victoria, Australia
Is this your profile? Claim it now
Summary
Lucy Watson, an experienced marketer with over a decade of experience in the marketing, advertising, and digital industries, has an impressive background that has contributed to her expertise and skills. Currently working as the Marketing and PR Manager for Holgate Brewhouse, she also does freelance work in copywriting, marketing, social media, content strategy, and is a lecturer at Collarts and Macleay.
Lucy's career began in Film & TV before taking on the digital space, managing large-scale responsive websites, Facebook applications, mobile/tablet apps, banners, eDMs, blogs, and fully integrated social campaigns for clients such as Bulla Cream, MasterFoods, Vegemite, Origin Energy, Yellow Pages, Village Theme Parks, Schmackos, Stanley Black & Decker, Treasury Wine Estates and The Salvation Army.
As the Brand Marketing Manager at Stomping Ground Brewing Co, Lucy created content for various social media accounts, launched beer brands, and executed national promotional campaigns. In her previous role as the Customer Marketing Manager for The Age and AFR at Fairfax Media, she executed campaigns across outdoor, digital, press and social media.
Lucy has an excellent knowledge of digital-first marketing campaigns and has worked for high-profile clients on multiple platforms to achieve successful outcomes. Her passion for creating engaging online content and connecting that content with an audience is evident in her work.
In addition to her professional career, Lucy is also involved in producing shows for the Melbourne International Comedy Festival, Melbourne Fringe, and Adelaide Fringe. She is presented and produced a London radio show and written scripted, sketch and stand-up comedy.
Overall, Lucy Watson is a marketing expert with a varied skill set, a passion for creating exciting online content, and an impressive background in digital marketing.
This public profile is provided courtesy of Clay. All information found here is in the public domain.