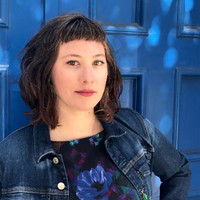 Lindsay Shaw
San Francisco Bay Area, United States
Summary
Lindsay Shaw, a seasoned marketing and community manager, has an impressive background in the tech industry. She earned her B.A in Psychology from San Francisco State University and brings over a decade of experience to the table. Lindsay has worked for big-name companies such as NGINX, Apcera, ThousandEyes, Joyent, and Books Inc., to name a few. Throughout her career, she has held various roles that have allowed her to build expertise in social media management, event coordination, digital marketing, and more.
Most recently, Lindsay served as Director, Digital Marketing at NGINX, Inc., where she led marketing and community efforts. She has also worked for other companies like ThousandEyes, where she was responsible for marketing programs, and Joyent, where she wore many hats, including Digital Marketing & Social Media Management. Additionally, she has experience in the entertainment industry, having worked as a Tour Guide for City Sightseeing and a Merchandise and Multimedia Supervisor for Borders Books and Music. Lindsay's diverse experience has given her an uncanny ability to connect with people, whether it's through community building or event planning.
In her free time, Lindsay enjoys biking, music, and exploring the great outdoors. As a natural extrovert, she loves meeting new people and building relationships that last. For those seeking a marketing or community professional with a wealth of experience, Lindsay should undoubtedly be on the list of prospects.
Highlights
Apr 27 · Via Twitter
RT @cherthedev: I have made no money this week
I worked on a paper I will get no money from
And an essay that might get me harassed off t…
Apr 21 · Via Twitter
Info
This public profile is provided courtesy of Clay. All information found here is in the public domain.