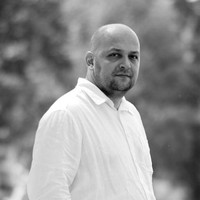 Lefty Balogh
Summary
Lefty Balogh is a highly educated professional with a diverse background in education, software testing, technical writing, and online marketing. He studied at Eötvös Loránd University, earning a B.Ed. and M.A. in English. He also completed the DSE200x Python for Data Science program, demonstrating a commitment to skills development beyond his formal education.
In his career, Balogh has held multiple leadership roles at Sagemcom Magyarország Kft., including serving as Team Lead for E2E Test Automation and System Validation. He also worked as a software tester for Ericsson and as a Technical Writer for Semcon. Balogh has a talent for communication and has served as the Head of Online Marketing for IQPC and as the Communication & Partnership Manager Europe for Replise.
Currently, Balogh is a Senior Software Tester at NEVIS Security, where he is responsible for ensuring the quality of the company's software products. He is recognized for his technical expertise and his ability to quickly learn new skills.
Info
This public profile is provided courtesy of Clay. All information found here is in the public domain.