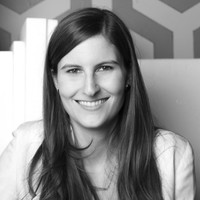 Laura Martin Mills
New York, New York, United States
Summary
Laura Martin Mills is an accomplished businesswoman with extensive experience in the worlds of fashion and art. She holds a Bachelor of Arts degree in Economics and French from the University of Virginia, where she honed her analytical and language skills. After graduation, Mills gained experience in sales and marketing at Robert Lee Morris before transitioning to the fashion industry as Business Director at Cynthia Rowley. She later co-founded the e-commerce platform Brandshop before co-founding Exhibition A, Inc., an online marketplace for contemporary art. Mills' background in economics, sales, marketing, and fashion has given her a diverse skill set that she has applied successfully in her entrepreneurial endeavors. Her passion for contemporary art and expertise in e-commerce have made her a leader in her field.
Highlights
Apr 21 · Via Twitter
Feb 25 · Via Twitter
Jul 19 · Via Wall Street Journal
Info
This public profile is provided courtesy of Clay. All information found here is in the public domain.