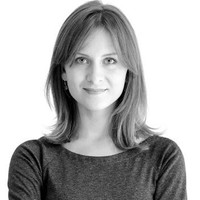 Kristina Donauskyte
London, Greater London, United Kingdom
Summary
Kristina Donauskyte is an accomplished digital strategist, transformation advisor, and consultant with a wealth of experience in the field. She hold a Bachelor of Arts (BA) degree from the University of Warwick, and has worked extensively with a range of organizations, bringing her expert knowledge to help businesses adapt, evolve, and transform in the digital age. Ms. Donauskyte's career includes senior consultancy and management roles with CGI, URICA Limited, Greenlight Power LTD, and LaunchPad Recruits. In previous roles, she demonstrated her skills as a digital marketing strategist, campaign manager, and producer. Additionally, she co-founded Humanity Online, demonstrating her entrepreneurial spirit and commitment to innovation.
Highlights
Jan 18 · Via Twitter
Jan 18 · Via Twitter
Info
This public profile is provided courtesy of Clay. All information found here is in the public domain.