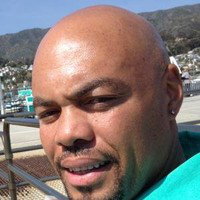 Keven Joslin
San Bernardino, California, United States, United States
Summary
Keven Joslin, an experienced entrepreneur, is on a mission to market and distribute his novel head-shaving razor across the globe. His goal is to make shaving an effortless and efficient activity that can be enjoyed by everyone. The razor doubles as a leg shaver benefiting both genders. Joslin intends to network with anyone ready to offer ideas or support in growing his initiative. He has created two prototypes and tested the razors on men and women, generating excellent results.
Joslin attended Lynwood High School and has held various positions in different organizations over the years that involved shipping, logistics, and management, including a stint as a Storekeeper in the U.S. Navy. He acquired several skills, including attention to detail, leadership, problem-solving, and teamwork.
Joslin's innovation will significantly impact the head-shaving and beauty industries, improving personal grooming and saving time. He is ready to partner with investors and fellow entrepreneurs to make his dream a reality, and his diligence and commitment to this vision are bound to make him a force to be reckoned with.
Info
This public profile is provided courtesy of Clay. All information found here is in the public domain.