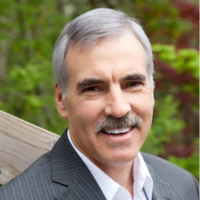 Ken Keis
Abbotsford, British Columbia, Canada, Canada
Summary
Ken Keis is a highly accomplished professional who has spent decades working in a variety of different industries. He is the President & CEO of Consulting Resource Group International, Inc. and has an extensive background in leadership development, HR, change management, and training and learning. Ken is also an experienced educator, having served as an adjunct instructor at the University of the Fraser Valley. He is a skilled public speaker, author, and facilitator, with a focus on topics such as leadership, assessments, wellness, and purpose. In addition to his work in the professional world, Ken has also studied nutrition, genetics, and livestock production.
Ken holds a Doctor of Philosophy (PhD) degree in leadership and management from Mount Rushmore University, as well as an MBA in international business from East Asia Pacific University. He is also an Associate Power Coach (APC) and has been ordained as a Pastor/Minister.
Over the years, Ken has earned numerous awards and honors for his work, including being acknowledged as the 3rd best provider of leadership development and one of the top 10 train-the-trainer certifications globally by The Lead 500 Awards.
Info
This public profile is provided courtesy of Clay. All information found here is in the public domain.