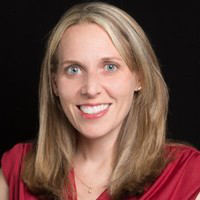 Kelli Lewis
Dallas, Texas, United States
Summary
Kelli Lewis, a highly educated professional, has a diverse background that includes psychology, marketing, and advertising. She holds a Bachelor of Arts in Psychology and Advertising from Southern Methodist University and a Master of Arts in Interdisciplinary Studies with an Emphasis in Business Marketing from The University of Texas at Dallas.
Throughout her career, Kelli has held numerous marketing and advertising roles, including as a Marketing Director and Specialist at the City of Carrollton, a Print Production Manager at Ackerman McQueen, and a Senior Account Executive and Print Buyer at Ivie. She has also worked as an Assistant Editor & Public Relations Intern at BenBella Books, an Advertising Sales Representative at Student Media Company Inc, a Marketing Intern at Aramark Refreshment Services, and a Marketing Coordinator at Investment World Real Estate.
Kelli's broad range of skills includes print production, marketing strategy, project management, and public relations. She is a results-oriented individual who is committed to achieving business goals through effective marketing campaigns.
Info
This public profile is provided courtesy of Clay. All information found here is in the public domain.