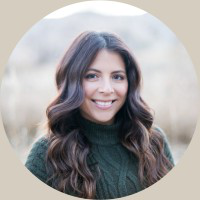 Kaylee Maresh
Denver, Colorado, United States
Summary
Kaylee Maresh is an accomplished hospitality industry professional with experience in organizing a wide range of events, including corporate conferences, weddings, concerts, and festivals. She holds a bachelor's degree in consumer service management from South Dakota State University. Kaylee's expertise extends to marketing, advertising, social media, sales, Adobe Creative Suite, and event management. Throughout her career, she was associated with leading companies such as Goldstone Partners, Collaborative Events, LogRhythm, Calluna Events, EXDO Management, Overturf McGath Hull & Doherty, P.C., and Team Player Productions.
Kaylee's impressive work history includes several years of experience in talent engagement, event planning, marketing & legal assistance, and sales. She has strong skills in designing event spaces and assembling custom event packages. Kaylee has also worked as a design intern and student graphic artist at Daktronics and Jenna Walker Photographers, respectively.
Info
This public profile is provided courtesy of Clay. All information found here is in the public domain.