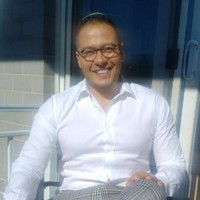 Kaleil Isaza-Tuzman
New York, New York, United States, United States
Summary
Kaleil Isaza-Tuzman has carved a remarkable niche for himself over his 25-year career, with a varied background spanning investment management, digital media, software, emerging markets real estate, and hotel development. His impressive leadership skills are best reflected in his previous roles where he served as the President and CEO of several public companies, including govWorks, KPE, JumpTV, and Piksel (formerly KIT digital).
Isaza-Tuzman is a graduate of the prestigious Harvard University, where he studied Government and Applied Mathematics, and also attended Brown University where he focused on international relations and affairs. Additionally, he studied at El Colegio de México where he honed his skills in international diplomacy. He began his career journey at Goldman Sachs as an associate and later volunteered at the SYDA Foundation.
Currently, Isaza-Tuzman serves as the Managing Partner at KIT Capital, where he oversees investment management and operational activities. Before joining KIT Capital, he worked at Obra Pia, where he was the Managing Director.
Highlights
Jan 17 · Via Business Insider
Jan 17 · Via Business Insider
Oct 3 · Via Twitter
Bravo to the Colombian people for resisting the Orwellian rhetoric and voting "no" to a fake peace and a raw deal: https://t.co/IgA8ugHWed
Oct 3 · Via Twitter
L'shana tovah u'metukah! Am grateful to be alive & for the love and support received thru the darkness of the last year. Thank you, forever.
Info
This public profile is provided courtesy of Clay. All information found here is in the public domain.