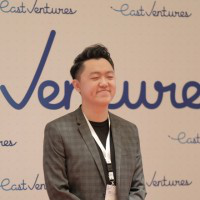 Joshua Kevin
Jakarta, Jakarta, Indonesia, Indonesia
Summary
Joshua Kevin is a renowned figure in the Indonesia tech startup scene, with over a decade of experience that began in 2011. He has held various positions in media, VC, and finally as a founder. He founded Talenta.co, an HR SaaS company that he scaled to achieve almost 4 years with $1m funding and reached $1m ARR. Talenta was eventually acquired by Mekari, a centaur and one of Indonesia's largest SaaS, backed by top investors such as Midplaza Group, EV Growth, Beenext, and MoneyForward. Some of his biggest clients include Go-Jek, Miniso, Lippo Digital Group, Mayapada Property, SWA Magazine, and JAKPRO.
Joshua Kevin is an active mentor and consultant for startups in Indonesia and Southeast Asia, frequently speaking at top universities like Universitas Indonesia, ITB, UGM, and Universitas Brawijaya, as well as international tech conferences, including Tech in Asia. His expertise in product management and execution, enterprise sales, fundraising, event/conference production, developing creative ideas and innovations, brand marketing, community, and copywriting is highly sought-after.
He holds a Bachelor's degree in Business Administration, Startup/Entrepreneurship, and International Business from Queensland University of Technology and a Bachelor of Science degree in Information System from BINUS University. He has also held positions at Sleekr, Kakao, East Ventures, Pte. Ltd., TechinAsia, and #StartupLokal. He is widely known for his exceptional skills in IT consultancy, startups execution, and managing communities throughout Jakarta, Jogjakarta, Bandung, Surabaya, and Malang.
Highlights
Apr 26 · Via Twitter
Nov 15 · Via Twitter
Info
This public profile is provided courtesy of Clay. All information found here is in the public domain.