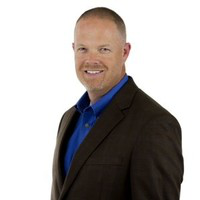 John Foss
Colorado Springs, Colorado, United States
Summary
John Foss is a pharmacy operations specialist with extensive experience in purchasing, contract negotiation, healthcare systems and integration, 340b purchasing, and pharmacy third-party claims. He studied BS in Pharmacy at the University of Florida and Pre-Pharmacy at Edison Community College.
Foss has held several notable positions throughout his career, including VP of Research and Development at Change Healthcare, EVP of Software Development, and VP of Strategic Products at PDX, Inc. He also served as the CIO and Executive Vice President of Pharmacy Systems at Avella Specialty Pharmacy and Senior Vice President of Operations at EngagedMedia.
Additionally, Foss has held several other positions, which include serving as the President at Foss Consulting Inc., Director of Board of Directors at Discover Goodwill of Southern Colorado, PharmTA Consultant at Pharmacy Services Support Center, Vice President of Professional and Support Services at Memorial Hospital, Director of Outpatient Pharmacy at Memorial Health System, and Director of Third-Party Compliance at Walmart.
Info
This public profile is provided courtesy of Clay. All information found here is in the public domain.