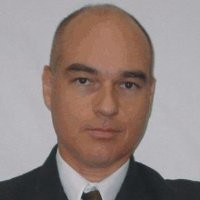 Joao Campos
Sao Paulo, Sao Paulo, Brazil
Summary
Joao Campos is an accomplished IT executive, known for his extensive leadership experience and business acumen. He holds a Master's degree in Business Administration (MBA) from Fundação Dom Cabral and a Bachelor's degree in Computer Science from the Universidade Federal de Minas Gerais.
Joao has held various high-level positions in the IT and aviation industries. He currently serves as the IT Director for Grupo Lactalis and has previously served as the Director of Projects and Development for the same company. Before that, Joao was the Director of Business Development at Lider Aviation and served as an IT Director at Itambé and Lider Aviation.
In his professional journey, Joao has been able to demonstrate his skills and expertise in strategic planning, project management, IT governance, and software development. He has a track record of leading successful teams and delivering solutions that meet business needs.
Joao is a knowledgeable and experienced professional who always looks for ways to improve processes and generate value for his company. He is passionate about technology and innovation and is always up-to-date with the latest trends.
Info
This public profile is provided courtesy of Clay. All information found here is in the public domain.