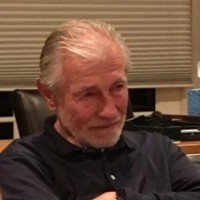 Jim Perakis
Weston, Connecticut, United States
Summary
Jim Perakis is a seasoned business executive and successful investor with extensive experience in technology and finance. With an MBA in Finance from Columbia Business School and a BS in Electrical Engineering from the University of South Carolina-Columbia, Perakis was the CEO of Hyperion, a financial management and planning software company that grew from a startup to a successful IPO worth over $300 million. In 2007, Oracle acquired Hyperion.
Perakis is a member of the New York Angels and has invested in various early-stage companies. Additionally, he serves on the board of Rindle, a software provider that specializes in innovative cloud software for project management. Perakis has been an investor and served on the board of various public and private technology companies, including Sparta Systems, Black Diamond, Unica Corporation, and Mapinfo. He has also served on the board of the Connecticut Technology Council.
Perakis brings diverse experience to his board work: CFO of Interactive Data Corporation, General Manager of Chase Decision Systems, and a vice president on the corporate staff of Chase Manhattan Corporation. His expertise in finance, technology, and management offers valuable insight to any company.
Info
This public profile is provided courtesy of Clay. All information found here is in the public domain.