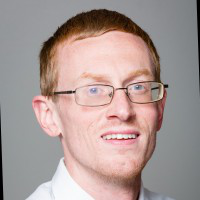 Jerrod Tynes
Dallas, Texas, United States
Summary
Jerrod Tynes is a highly experienced Science Educator, Researcher, and Recruiter with a diverse background in the agricultural, biological, and environmental industry. He holds a Bachelor of Science in Animal Sciences from Texas A&M University-Commerce, a Master's of Science in Biology from Texas A&M University-Commerce, and a Master of Education in Teaching with Initial Certification in the Life Sciences from the University of North Texas. He also has additional educational administrative training.
His expertise lies in Public Speaking, Team Leadership, Data Analysis, Research, and Teaching. He is currently serving as a Lecturer of Urban Agriculture & Renewable Resources at the University of North Texas at Dallas and has previously worked as a former High School Science Teacher in AP Biology, AP Environmental Science & Pre-AP Biology at Forney High School. He has also been a former Graduate Teaching & Research Assistant in the Department of Biology at University of North Texas, an Adjunct Instructor in the Department of Biological & Environmental Sciences & School of Agriculture at Texas A&M University-Commerce, an Educational Instructor at Dallas Zoo, and a Sales Consultant in Pets and Pet Products at PetSmart.
As an accomplished professional in his field, Jerrod Tynes has a demonstrated history of strong life science knowledge and skills, making him a gifted education professional. He is also well versed in organizational management, strategic planning, and program development. His deep commitment to academic excellence and teaching has won him numerous awards and recognitions.
Info
This public profile is provided courtesy of Clay. All information found here is in the public domain.