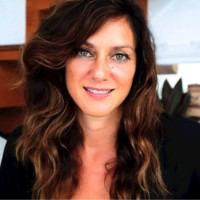 Jennifer Capo
Miami Beach, Florida, United States, United States
Summary
Meet Jennifer Capo, a versatile entrepreneur with a background in film, writing, tech, and media, and a passion for inspiring the next generation of women storytellers and artists. After obtaining a BA from the University of South Florida and a Master's degree from the Writers Studio in New York, Jennifer embarked on a vibrant career that allowed her to hone her skills in operations, business development, sales, and marketing, both in the U.S. and internationally. She has worked with top brands such as Paramount, CNN, Yahoo, Vevo, Square, among others, and has led global events, partnerships, and program development for companies like Kaltura and 1 Giant Mind.
Jennifer's biggest passion, however, is Storystation, a platform she founded with a mission to revolutionize the way we present and engage audiences in the digital era. She has spent the last ten years developing a new way to craft stories that resonates with today's distracted listeners, shifting towards engaging communities in new and inspiring ways. Through Storystation, Jennifer has gamified workshops to give others a fun way to enhance the learning experience, and has promoted the voices of over 1000+ artists and creators, lighting up festivals and virtual summits with optimism.
Jennifer is dedicated to empowering women by giving them a powerful voice and seat at the table. Her vision for the future of storytelling and community building is inclusive, diverse, and equitable, and she is always looking for ways to mentor and support the next generation of creators.
Highlights
May 2 · Via Twitter
May 2 · Via Twitter
Info
This public profile is provided courtesy of Clay. All information found here is in the public domain.