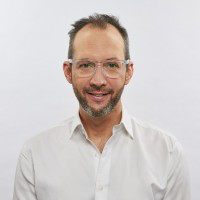 Jay Bouvier
Director Of Operations at Hart Print
Pointe-Claire, Quebec, Canada
Is this your profile? Claim it now
This public profile is provided courtesy of Clay. All information found here is in the public domain.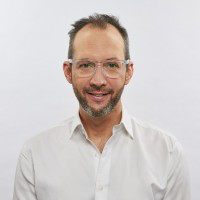 Jay Bouvier
Director Of Operations at Hart Print
Pointe-Claire, Quebec, Canada
Summary
Jay Bouvier is an experienced entrepreneur and expert in the aerospace industry, with a proven track record in developing and maintaining business relationships focused on delivering value. With a Mechanical Engineering Technical degree in Mechanical Engineering from COLLÈGE DE VALLEYFIELD and a Pure & Applied sciences program in General and Applied sciences from CEGEP - John Abbott College, Jay has an outstanding educational background in engineering.
Jay is currently the Director of Operations at Hart Print, with previous roles as a Former Owner at Jaytek design, Chef d'équipe, Engineering Change Management at MSB Ressources Globales, PLM advisor, Engineering processes at BRP, Lead Design Engineer, Design process consultant, Business partner at Impararia, Composites tooling Design lead at Hutchinson Aerospace & Industry (Canada), Account Manager & Sales Engineer at Helix Enterprise Collaboration Systems Inc, Hutchinson Aero on site Design Lead/focal, Acoustic/thermal insulation systems at Akka Technologies, C-Series Assembly Line Ecosystem Designer at Bombardier Mirabel, C-Series - Systems installation, WP6 Design Lead at Bombardier Aerospace Montreal, Senior PLM Consultant, Aerospace Relational Design process definition at IBM, PLM Consultant at Bombardier Aerospace, Design lead at CDI Engineering, Lead Designer at CDI Engineering, Aerodynamic Designer at Ferrari, and Catia Application specialist / Mechanical designer at L&H Consultants/Cenit of America/Mecanica Solutions.
Jay's expertise is in Product Lifecycle Management, Engineering Management, Business Process Improvement, Enterprise Resource Planning, and Customer Resource Planning. He consistently strives to provide value to his clients, and he has a genuine passion for what he does.
This public profile is provided courtesy of Clay. All information found here is in the public domain.